Success Alert!

Don't forget your FREE 'Bits' Report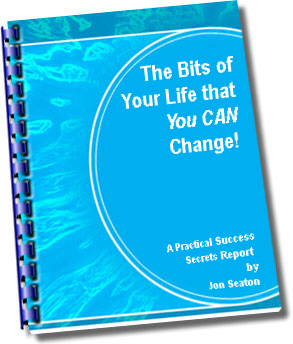 Looking for success but not quite got there yet? Think you have most of the answers but there's something not quite happening right?
Are you fed up with life not giving you what you'd really like?
There are ways of understanding life that really help your success.
Would you like to understand:
the key to understanding life?
hint:

Don't see life as what you want or do.
See it as what you experience!

your three life power resources?
your two main life perspectives?
your four types of life experience?
your three ways of expressing life?
your two core life motivators?(and then two supplement conditions)
the three main concerns in your outer life?
the two main concerns in your inner life?
how to find patterns in your life?(it helps with planning what could happen in your life)
Get a FREE copy of my 'Bits' report when you sign up for the Success Alert newsletter and you'll get a double shot of Success Support.
Shot 1:
The free 'Bits of your Life that you Can Change!' report to give you a clear understanding of how a life of success needs a foundation.
Shot 2:
The free newsletter to give you:
success priciples
success thinking
success actions
success obstacles
- and overcoming them!
success factors
success resources
success preparation
success management
success laws
success examples
success quotes

and lots, LOTS, LOTS more!
Fill in the form below